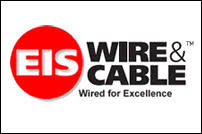 EIS Wire and Cable
EIS Wire & Cable produces custom wire and cable products for various applications and industries while excelling at quality, service, and attention to detail. EIS specializes in manufacturing a wide range of custom designs and standard products - from single-conductor hook-up wire to complex multi-conductor composite cables that can be custom-configured to meet your needs.
The majority of EIS custom products are 300V and 600V with a temperature range of 60° C to 105° C. EIS offers you flexibility with conductor, insulation, shielding, and jacketing materials. They provide extraordinary customer service, short lead times, competitive pricing, and the ability to meet your custom or private label requirements. By practicing lean manufacturing throughout their production processes, EIS has been able to differentiate themselves from other manufacturers by offering lower minimum buys, and shorter lead times.
As an authorized distributor and partner with EIS, Lapp Tannehill supplies high quality, industry-leading brands that EIS Wire & Cable manufactures. Whether you need a standard cable or a one-of-a-kind custom solution, you can be assured of the superior construction, premium materials, advanced manufacturing, and world-class quality control. The entire manufacturing process is monitored from conductor insulation through jacketing to deliver the highest quality cable in the lengths that customers require.
Make Lapp Tannehill your first stop for all of your quality EIS Wire & Cable requirements.
EIS Products
Custom Cable & Bulk Wire Products
Audio Broadcast Cables
Automotive & Transportation Cables
Communications Cables
Defense Cables
Electronic Cable
Electronics Entertainment
Industrial
Instrument & Control Cables
Power & Control Cables
Sensor Electronics
Stage Lighting Cables
Lean Manufacturing
Private Labeling
EIS Capabilities
Composite Cables
Multi-Conductor Cables
Audio Cable
Niche Products
AWG sizes #28-4/0
56 Pair or 60 Conductors Maximum
30V to 1000V
Temperature Ranges: 60°C, 75°C, 80°C, 90°C, 105°C
Insulation/Jacket Materials: PVC, PE, PPP, TPE, TPR, PU, Nylon, Surlyn, Hytrel, Santoprene- some medical grades available
Private Labeling
Lean Manufacturing- lower minimums, shorter lead times
Custom Cable Examples from EIS
Tactical Wire for the Military Industry
Acts as both the signal carrying wire and as an antenna.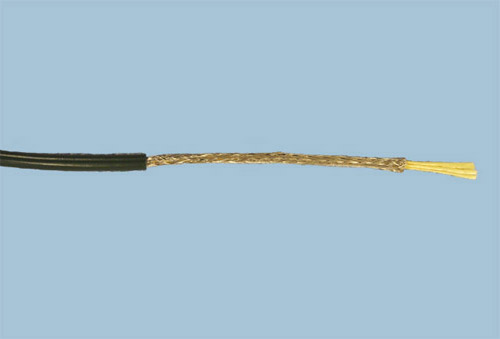 Snake Cable for the Audio Industry
Cable constructed compatible in size and performance to a cable being supplied by an Asian manufacturer for use in the audio/broadcast market.
Instrument & Control Tray Cable for the Factory Automation Industry
A "one cable fits all" solution for the growing list of applications and agency approval demands for ITC/PLTC type cables.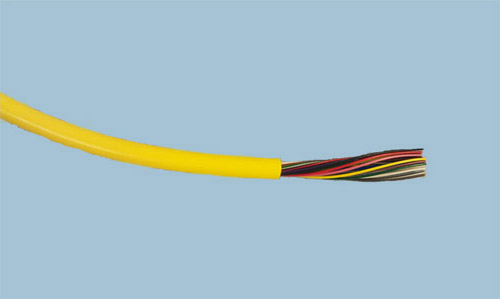 Atrial Catheterization Cable for the Medical Industry
Medical applications such as patient monitoring, electrosurgical, catheterization, defibrillators, and x-ray.