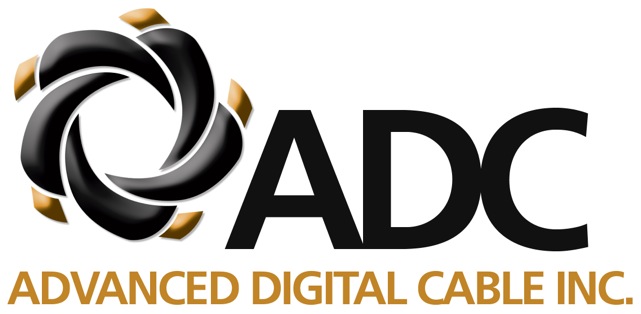 ADC Advanced Digital Cable
ADC Advanced Digital Cable is a leading manufacturer of coaxial, electronic, industrial, and IMSA traffic signal cables. ADC develops its products with progressive and innovative technology and equipment. Proudly manufactured in the United States, they take pride in their ability to manufacture high-quality products and superior service. ADC's quality management system is ISO Registered 9001:2008 ensuring product quality.
Lapp Tannehill and ADC are your partners for fire alarm, security, and communications and control cable. Explore Lapp Tannehill's line of Advanced Digital Cable products to place your order today.
EZ Access Control Cable
This composite cable includes four components required for card readers, door contacts, locking power and retinal scanners in commercial buildings, distribution centers, manufacturing facilities, government buildings, and educational campuses. EZ Access Control cables are designed for easy installation on a single pull and meet the requirements of the most demanding building access and control systems.
Clarify Audio Cable
CLARIFY™ brand cables are Advanced Digital Cable's proven solution for your high-end audio needs. They are constructed using 98% pure oxygen-free, premium copper for maximum conductivity, and corrosion resistance. Their high strand conductors allow for ultimate flexibility and true accurate signal transfer. Additionally, ADC uses quality compounds for insulating and jacketing, which provide low attenuation and high flexibility, while remaining easy to pull and strip.
Coaxial Cable
ADC's coaxial cable options include CATV PVC, plenum and outdoor cable plus CCTV PVC, plenum and outdoor cable.
Fire Alarm Cable
Fire alarm cable options include FPLR riser rated, FPLP plenum rated, FPLR data grade, FPLP data grade, and non-power limited.
Security Alarm Cable
ACD's security alarm cables include CMR riser rated unshielded and shielded, CMP plenum rated unshielded and shielded.
Communication & Control Cable
Select from shielded Paris CMR & CMP and direct burial cables.
Buy Today or Contact Us to Learn More
Shop Lapp Tannehill's various building, fire, security, communication and control cables to purchase online or contact us to learn more about our value-added services and customization options.