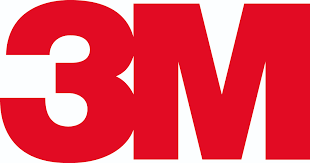 3M
As an authorized 3M distributor, Lapp Tannehill has access to a wide variety of products for insulating and moisture sealing, all of which are backed by 3M's respected technical support. While we primarily sell shrinkable tubing and electrical tape, Lapp Tannehill can help you with any of your 3M needs, including terminals, cable ties, and much more.
Shrinkable Tubing
Lapp Tannehill provides high-quality 3M products for nearly every electrical circumstance. This includes, but is not limited to unique cold shrink and heat shrink tubing.
Cold Shrink
3M cold shrink tubing is pre-stretched on a removable core, and shrinks-to-fit to ensure a permanent, durable environmental seal and protection. This reliable and long-lasting alternative to heat shrink uses flexible material that contracts to the cable for an incredibly tight seal after installation.
Cold shrink features and benefits include:
Easy installation
No special tools or permits needed
Matches the lifespan of the cable
Often used in hazardous area applications
Heat Shrink
Offering a full line of heat shrinkable tubing, 3M's electrical insulating resins ensure a moisture barrier in numerous different applications-above or below ground, either permanent or re-enterable, and wet or dry environments. Don't forget to explore our line of heat guns and heat gun accessories to compliment your heat shrink purchase.
Heat shrink tubing materials chart
Which heat gun is right for me?
Electrical Tape
3M invented vinyl electrical tape to insulate your electrical wires and now offers electrical tape in almost any variation you may need. Lapp Tannehill's experienced professionals can help you navigate the wide selection of 3M electrical tape materials, sizes, colors, and series to select the best one for your application.
Buy 3M Products Online with Lapp Tannehill
Browse our shrink tubing and electrical tape product pages to place your order today. Lapp Tannehill can help with any other 3M needs, including terminals, cable ties, and more. Contact us for assistance.